The Throne Succession of His Majesty
the Highly Praiseworthy King Who Preserves Thainess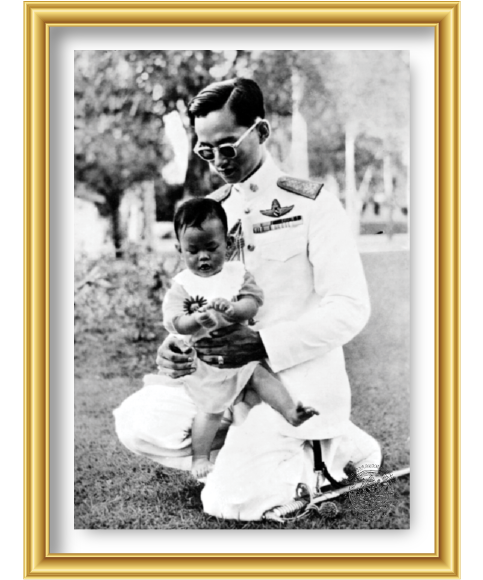 Birth
His Majesty King Maha Vajiralongkorn Phra Vajiraklaochaoyuhua was born on Monday, 28 of July 1952 at Amphorn Sathan Residential Hall, Dusit Palace. He is the only son of His Majesty King Bhumibol Adulyadej The Great and Her Majesty Queen Sirikit, The Queen Mother. When the crown prince was one year old, his father officially endorsed the Supreme Patriarch of Thailand, Somdet Phra Sangkharat Chao Kromma Luang Vajirananavongs to gave child his first name at birth, "His Royal Highness Prince Vajiralongkorn Thewetthamrongsuboriban Aphikhunuprakanmahittaladunladet Phumiphonnaretwarangkun Kittisirisombunsawangkhawat Borommakhattiya ratchakuman"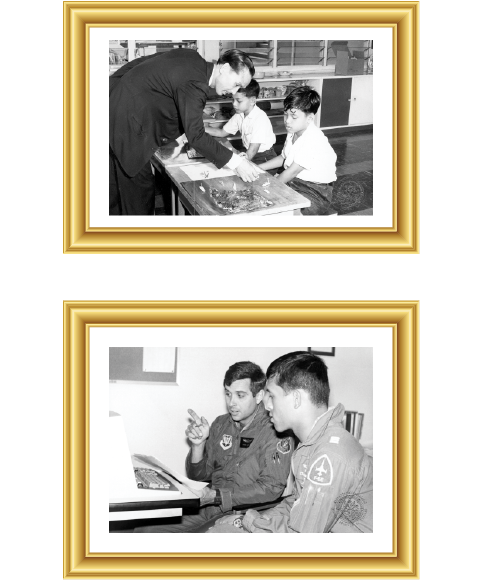 Education
In 1956, His Majesty entered kindergarten at Chitralada School, Dusit Palace and went to a prep school at King's Mead, Sussex from 1966 – 1970. He studied a secondary education at Millfield School in Somerset, England. After that he attended military academy preparatory school at The King's School, Parramatta in Sydney, Australia. Then the prince got a Liberal Arts degree (in military) from University of New South Wales, Australia in 1976. In 1977, he furthered his study at Command and General Staff College (Batch 56). He enrolled a second Bachelor in 1984 and graduated a Bachelor's Degree in Law, with second-class honours from Sukhothai Thammathirat. In 1990, he studied at the National Defence College.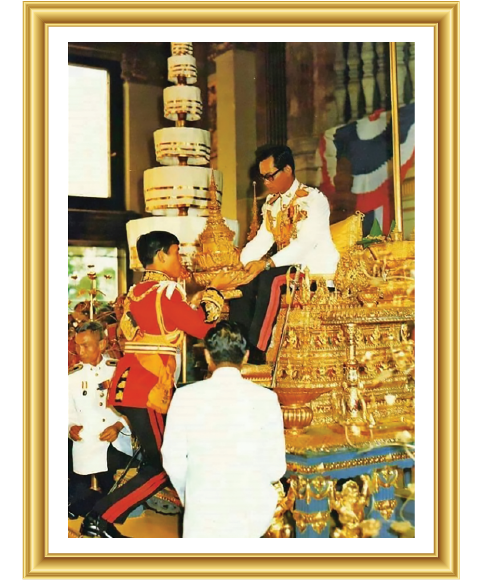 Investiture ceremony
When His Majesty was 20 years old in 1972, His Majesty King Bhumibol Adulyadej The Great bestowed him in the traditional investiture ceremony, with the title of Prince Maha Vajiralongkorn as the Royal Son and Crown Prince of Siam" on 28 December 1972, making him the third crown prince of the Chakri dynasty. The full title bestowed in the royal golden plaques was "Somdet Phra Boromma-orasathirat Chao Fa Maha Vajiralongkorn Bodindradebayavarangkun Sirikittayasombunsawangwat Worakhuttiyarajsantiwong Mahitalaphong Adulayadet Chakkrinaresyuppharajvisut Sayammakutratchakuman".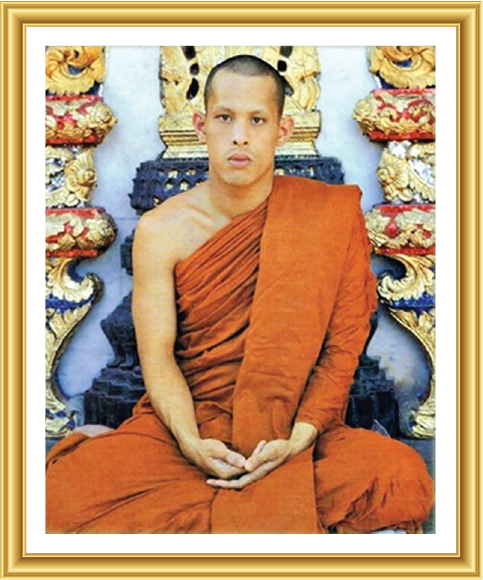 Monastic life
With Crown Prince's faith in religion, His Majesty King Bhumibol Adulyadej The Great pleased the prince to be ordained as a monk at the chapel of Wat Phra Si Rattana Satsadaram on 6 November 1978. Somdet Phra Ariyavongsagatayana, the supreme patriarch (Was Wasano) was a preceptor, His Holiness the Supreme Patriarch of Thailand, Somdet Phra Nyanasamvara (Charoen Suvaḍḍhano) was a first ordination teacher. Under the monastic name "Vajiralongkornno", he stayed at Pra Tamnak Panya (Panya palace) Bowonniwet Vihara temple. After 15 days of his spiritual cultivation for concentrating on dhamma studies, he left the Buddhist monkhood.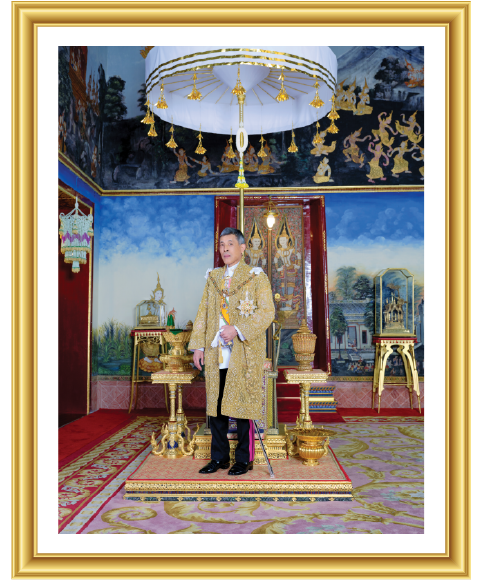 Accession to the throne
When His Majesty King Bhumibol Adulyadej The Great passed away on 13 October 2016, chairman of the National Legislative Assembly served as president of the National Assembly had invited His Royal Highness Crown Prince Maha Vajiralongkorn to ascend to the throne as the king. His Royal Highness responded with the royal speech on December 1, 2016 that "As the chairman of the National Legislative Assembly, serving as president of the Parliament, speaking on behalf of the Thai people invited me to ascend the throne. To fulfil the will of the late His Majesty King Bhumibol Adulyadej and to conform to the Palace Law on Succession as well as the Constitution of the Kingdom of Thailand, I would like to accept it to live up to the royal intention of the late King and for the benefit of all Thais". This succession is a very delightful occasion for Thai people.